Do not follow where the path may lead.
Go instead where there is no path and leave a trail.
– Ralph Waldo Emerson
Our Mission
The Seasons is an 84 apartment not-for-profit assisted living and retirement community of residents, families, staff, and friends in the heart of East Greenwich.  The mission of The Seasons East Greenwich is to provide a balance of community, wellness, and assisted living services to independent and memory-impaired residents while promoting resident quality of life, dignity, and maximum independence.  What differentiates The Seasons from other assisted living facilities is our not-for-profit status, the quality of care given to each resident, our higher standard staffing ratios and the genuine atmosphere of inclusion.  We treat you as a special and unique part of our extended family.
We've been there. We understand.
At The Seasons, we realize that there's no place like home…your home.  At The Seasons, we have earned a reputation as a premier community, offering both traditional and memory care neighborhoods.  Our focus is on the quality of care and programs we offer to engage seniors.  I invite you to visit The Seasons.  Experience the warm, traditional charm of our home and see if it could be your next home.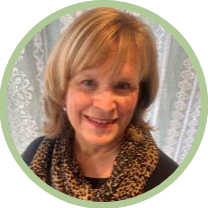 – Lisa Toth, Sales and Marketing Director